MarkTrevorSmith.net

In August 2009 I retired from
Missouri State University
and moved to Seattle,
where I play with my grandsons.
In October 2012, was ranked USA #50
in "quick chess" over age 65.
In August 2010, won senior (age 50+)
Washington state championship.

My second grandson, Rocket, was born
at 7:30 a.m. on July 22, 2012,
in his parents' Nissan Leaf|
in the hospital parking lot.

London 2007
(From January 2 through May 14,
Catherine and I were in London.
______________________________________

My book was published in 1993:
"All Nature is But Art:
The Coincidence of Opposites in English Romantic Literature"
See my grandson Frost
See scenes from Garden State,
including the shirt, the infinite abyss, the graveyard,
several other stills, and four animated gifs
See contrast of Closer and L'Ami de mon Amie,
including analysis of four stills from the latter
See four famous Yale freshmen in 1964
See young lovers at Yale in 1967
Chess Puzzle of the Day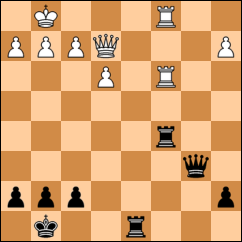 <![if !supportLineBreakNewLine]>
<![endif]>